Wolf Commercial Real Estate announced Friday represented the Board of Education of Burlington City in the sale of a school facility in Burlington City to the Doane Academy.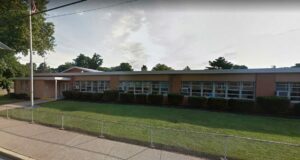 The property, located at 234 West Pearl St., is the former Boudinot Elementary School. It is comprised of 13,386 square feet and has eight classrooms, a large cafeteria/all purpose room, administrative offices, an outdoor play area, a kitchen, parking, and more.
The property is located just over the Burlington Bristol Bridge across from Philadelphia and is within minutes to Route 130 and Interstate 295.
Doane Academy is a co-ed, independent day school for grades pre-K through 12. It has its main facility across the street from 234 West Pearl and plans to utilize the space for its expansion needs.
Christopher Henderson, vice president and principal at WCRE, represented the buyer and seller in the deal.
Financial terms were not disclosed.