Somerset-based Catalent Pharma Solutions announced Ricci Whitlow will take over as president, clinical supplies services in March.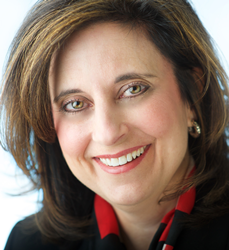 As president of the business unit, Whitlow will have global responsibility for all aspects of Catalent's clinical supply business, which, in fiscal 2019, generated $321.4 million in revenue and $84.4 million in Segment EBITDA. Catalent's clinical supply network includes nine CGMP-certified clinical packaging, storage and distribution facilities across North America, Europe and Asia, and more than 50 strategically located depots around the world, providing local and regional options for clinical storage, distribution, expiry update and relabeling services, and clinical returns management.
Whitlow will continue to report to company president and chief operating officer Alessandro Maselli. She is succeeding Paul Hegwood, who is retiring after nearly 45 years with the company.
Whitlow has over 25 years' experience in commercial, operations and general management roles within the pharmaceutical, biologics and medical device industry. She rejoins Catalent after two-and-a-half years, having previously held the position of vice president, operations, overseeing nine manufacturing facilities across North and South America.
Whitlow's most recent position was with OptiNose, where she served as senior vice president of technical and corporate operations, and she has also worked for LifeCell and Johnson & Johnson during her career.
Catalent is a leading global provider of advanced delivery technologies, development, and manufacturing solutions for drugs, biologics, gene therapies, and consumer health products.
Maselli said he is thrilled Ricci is rejoining the company.
"The clinical supply business is a key component of Catalent's business strategy, and Ricci rejoins the company following the launch of new initiatives that are helping to guide sponsors in optimizing their clinical trial supply planning and will provide them with new direct-to-patient supply options," he said in a statement. "Ricci's expertise in operations and manufacturing, as well as her previous experience at Catalent, make her the ideal person to strengthen and grow this business as the needs of global trials evolve."