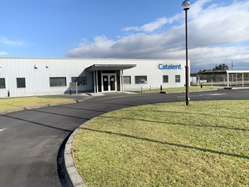 Catalent, a provider of advanced delivery technologies based in Somerset, announced on Wednesday it has purchased a packaging facility in Japan from Teva-Takeda Pharmaceuticals.
Operating in partnership with Catalent's existing clinical supply facility in Kakegawa, the new 60,000-square-foot facility in Minakuchi will provide clinical supply solutions and serve both local and global biotech and pharmaceutical companies.
Services will include primary and secondary packaging capabilities, a range of temperature options for storage and distribution, and clinical returns and destruction services.