Brookside Flavors & Ingredients LLC, a Branchburg-based provider of healthy and natural flavors and ingredients, announced on Monday it has named Rudy Dieperink to CEO.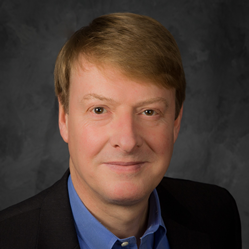 "We are in challenging times, that at the same time, create great opportunities. I look forward to working with everybody and together building a financially highly successful company that companies in the food and beverage industry, our customers, will seek out because of the value we add to their success through our products and services. I very much look forward to my starting day since it brings me back to my roots in the flavor industry. I have worked for small, medium, and large companies, and working for a smaller company is for me the most interesting and fun. I am joining BFI because I see great opportunities and an entrepreneurial spirit," Dieperink said.
Dieperink, a veteran food ingredient and flavor executive, most recently served as CEO and president of FrieslandCampina Ingredients N.A. Inc. Before that, he was chief operating officer of Ottens Flavors and has held executive roles at Quest International.
"The board of directors is extremely pleased that Mr. Dieperink will be leading Brookside Flavors & Ingredients as the company expands into new markets and grows via acquisition," Don Hawks, chairman of the board of directors, said. "His deep food ingredient and flavor industry experience will be critical to driving continued success at Brookside. We are thrilled he is joining the world-class team currently in place at Brookside."